Suggestions for your social program
The indescribable nature of the Thuringian forest and cultural highlights of the region are an ideal starting point for a diverse and extraordinary entertainment program.
Culture
Guided tour of Bad Salzungen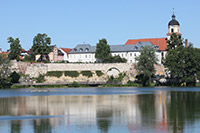 Enjoy a special guided tour through historical Bad Salzungen and get a vivid impression of the town's history.
Graduation house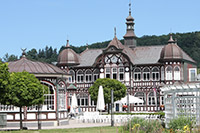 Visit Germany's most beautiful graduation house located right on the shores of the river Werra.
Adventure mine Merkers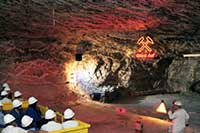 Follow the tracks deep below the surface and become a miner yourself.
Sports & Fun
Guided hikes
Bad Salzungen is the ideal base for many unique trips or hikes into the Rhön area and the Thurigian Forest.
Canoe tours
Take a canoe trip on the river Werra and let yourself be inspired by mother nature.
Viba sweets nougat world confectionery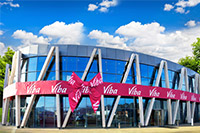 Immerse yourself in the world of chocolate confectionary and create your own pralines.
Prices available upon request
Do you have any further desires and wishes?
Whether culture, sports or fun - we will find the right pastime for you!